Events
What's going on today? Which exhibit is worthseeing? This is where you will find some answers...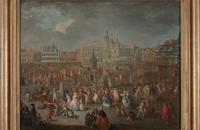 Paintings by Saint Aubert are displayed at the Fine Arts Museum of Cambrai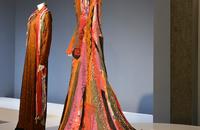 An exhibit at the Museum of Caudry combining abstracted paintings to design clothes.
Office de Tourisme du Cambrésis
48,rue de Noyon
59400 CAMBRAI
Tél: +3 3( 0) 32 77 83 61 5
Mail:
Whether they follow the Escaut, drive along country roads, discover the picturesque alleys of the old Cambrai, fortified farms, museums, learn about Matisse and Blériot, lace ang giants, tourists will understand why the inhabitants of this part of France are so happy to welcome them feel like coming back.